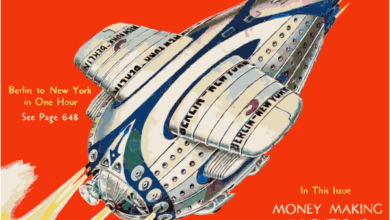 Khandhar AP, Landon CD, Archer J, Krieger K, Warner NL, Randall S, et al. Evaluation of repRNA vaccine for induction and in utero transfer of maternal antibodies in a pregnant rabbit model. Molecular Therapy. 2023;31(4):1046-58.
Hotez PJ, Bottazzi ME. Human Schistosomiasis Vaccines as Next Generation Control Tools. Tropical Medicine and Infectious Disease. 2023;8(3):170.
Fisher KJ, Kinsey R, Mohamath R, Phan T, Liang H, Orr MT, et al. Semi-synthetic terpenoids with differential adjuvant properties as sustainable replacements for shark squalene in vaccine emulsions. npj Vaccines. 2023;8(1):14.
Wang H, Germond A, Li C, Gil S, Kim J, Kiem H-P, et al. In vivo HSC transduction in rhesus macaques with an HDAd5/3+ vector targeting desmoglein 2 and transiently overexpressing cxcr4. Blood Advances. 2022;6(15):4360-72.
Phelps K, Xia M, Rasi V, Fox C, Petrovsky N, Carter D, et al. Identification of adjuvants for γδ T cells in response to a novel M. tuberculosis vaccine antigen. The Journal of Immunology. 2022;208(1_Supplement):181.10-.10.
Nam HJ, Hong SJ, Lee A, Kim J, Lee S, Casper C, et al. An adjuvanted zoster vaccine elicits potent cellular immune responses in mice without QS21. npj Vaccines. 2022;7(1):45.
Melendez V, Turner C, Khatri V, Davis J, Chauhan N, Sudhakar DSN, et al. Pre-clinical development of a vaccine for human lymphatic filariasis. 2022.
Lukehart SA, Molini B, Gomez A, Godornes C, Hof R, Fernandez MC, et al. Immunization with a tri-antigen syphilis vaccine significantly attenuates chancre development, reduces bacterial load, and inhibits dissemination of Treponema pallidum. Vaccine. 2022;40(52):7676-92.
Kim J, Li C, Wang H, Kaviraj S, Singh S, Savergave L, et al. Translational development of a tumor junction opening technology. Scientific Reports. 2022;12(1):7753.
Panzner U, Excler J-L, Kim JH, Marks F, Carter D, Siddiqui AA. Recent advances and methodological considerations on vaccine candidates for human schistosomiasis. Frontiers in Tropical Diseases. 2021;2:719369.
Molehin AJ, Gray SA, Turner C, Davis J, Zhang W, Khatoon S, et al. Process Development of Sj-p80: A Low-Cost Transmission-Blocking Veterinary Vaccine for Asiatic Schistosomiasis. Frontiers in Immunology. 2021;11:578715.
Abraham D, Graham-Brown J, Carter D, Gray SA, Hess JA, Makepeace BL, et al. Development of a recombinant vaccine against human onchocerciasis. Expert Review of Vaccines. 2021;20(11):1459-70.
Zhang W, Le L, Ahmad G, Molehin AJ, Siddiqui AJ, Torben W, et al. Fifteen years of sm-p80-based vaccine trials in nonhuman primates: antibodies from vaccinated baboons confer protection in vivo and in vitro from schistosoma mansoni and identification of putative correlative markers of protection. Frontiers in Immunology. 2020;11:1246.
Kim J, Beidler P, Wang H, Li C, Quassab A, Coles C, et al. Desmoglein-2 as a prognostic and biomarker in ovarian cancer. Cancer Biology & Therapy. 2020;21(12):1154-62.
Kim J. Targeting tumor tight junctions: The Junction Opener protein: University of Washington; 2020.
Khandhar AP, Liang H, Simpson AC, Reed SG, Carter D, Fox CB, et al. Physicochemical structure of a polyacrylic acid stabilized nanoparticle alum (nanoalum) adjuvant governs TH1 differentiation of CD4+ T cells. Nanoscale. 2020;12(4):2515-23.
Erasmus JH, Khandhar AP, O'Connor MA, Walls AC, Hemann EA, Murapa P, et al. An Alphavirus-derived replicon RNA vaccine induces SARS-CoV-2 neutralizing antibody and T cell responses in mice and nonhuman primates. Science translational medicine. 2020;12(555):eabc9396.
Cookenham T, Lanzer KG, Gage E, Lorenzo EC, Carter D, Coler RN, et al. Vaccination of aged mice with adjuvanted recombinant influenza nucleoprotein enhances protective immunity. Vaccine. 2020;38(33):5256-67.
Carter D, Duthie MS, Reed SG. Adjuvants. Vaccination Strategies Against Highly Variable Pathogens. 2020:103-27.
Blank A, Fürle K, Jäschke A, Mikus G, Lehmann M, Hüsing J, et al. Immunization with full-length Plasmodium falciparum merozoite surface protein 1 is safe and elicits functional cytophilic antibodies in a randomized first-in-human trial. npj Vaccines. 2020;5(1):10.
Pitner RA, Durham PG, Stewart IE, Reed SG, Cassell GH, Hickey AJ, et al. A spray-dried combination of capreomycin and CPZEN-45 for inhaled tuberculosis therapy. Journal of pharmaceutical sciences. 2019;108(10):3302-11.
Pitner R, Kim J, Davis-Bergthold J, Turner C, Vassal-Stermann E, Wang H, et al. Structure-based design of JOC-x, a conjugatable tumor tight junction opener to enhance cancer therapy. Scientific reports. 2019;9(1):6169.
Hotez PJ, Bottazzi ME, Bethony J, Diemert DD. Advancing the development of a human schistosomiasis vaccine. Trends in parasitology. 2019;35(2):104-8.
Gage E, Van Hoeven N, Dubois Cauwelaert N, Larsen SE, Erasmus J, Orr MT, et al. Memory CD4+ T cells enhance B‐cell responses to drifting influenza immunization. European journal of immunology. 2019;49(2):266-76.
Carrigy NB, Larsen SE, Reese V, Pecor T, Harrison M, Kuehl PJ, et al. Prophylaxis of Mycobacterium tuberculosis H37Rv infection in a preclinical mouse model via inhalation of nebulized bacteriophage D29. Antimicrobial agents and chemotherapy. 2019;63(12):e00871-19.
Bime C, Casanova N, Oita RC, Ndukum J, Lynn H, Camp SM, et al. Development of a biomarker mortality risk model in acute respiratory distress syndrome. Critical Care. 2019;23(1):1-8.
Baldwin SL, Larsen SE, Ordway D, Cassell G, Coler RN. The complexities and challenges of preventing and treating nontuberculous mycobacterial diseases. PLoS neglected tropical diseases. 2019;13(2):e0007083.
Zhang W, Molehin AJ, Rojo JU, Sudduth J, Ganapathy PK, Kim E, et al. Sm‐p80‐based schistosomiasis vaccine: double‐blind preclinical trial in baboons demonstrates comprehensive prophylactic and parasite transmission‐blocking efficacy. Annals of the New York Academy of Sciences. 2018;1425(1):38-51.
Zhang W, Ahmad G, Molehin AJ, Torben W, Le L, Kim E, et al. Schistosoma mansoni antigen Sm-p80: prophylactic efficacy using TLR4 agonist vaccine adjuvant glucopyranosyl lipid A-Alum in murine and non-human primate models. Journal of Investigative Medicine. 2018;66(8):1124-32.
Van Hoeven N, Wiley S, Gage E, Fiore-Gartland A, Granger B, Gray S, et al. A combination of TLR-4 agonist and saponin adjuvants increases antibody diversity and protective efficacy of a recombinant West Nile Virus antigen. npj Vaccines. 2018;3(1):39.
Larsen SE, Baldwin SL, Orr MT, Reese VA, Pecor T, Granger B, et al. Enhanced anti-Mycobacterium tuberculosis immunity over time with combined drug and immunotherapy treatment. Vaccines. 2018;6(2):30.
Coler RN, Day TA, Ellis R, Piazza FM, Beckmann AM, Vergara J, et al. The TLR-4 agonist adjuvant, GLA-SE, improves magnitude and quality of immune responses elicited by the ID93 tuberculosis vaccine: first-in-human trial. npj Vaccines. 2018;3(1):34.
Carter D, van Hoeven N, Baldwin S, Levin Y, Kochba E, Magill A, et al. The adjuvant GLA-AF enhances human intradermal vaccine responses. Science advances. 2018;4(9):eaas9930.
Baldwin SL, Larsen SE, Reese VA, Pecor T, Granger B, Khandhar A, et al. Use of GLA-nanoalum as an effective adjuvant for a therapeutic ID93 TB vaccine. The Journal of Immunology. 2018;200(1_Supplement):180.21-.21.
Baldwin SL, Hsu F-C, Van Hoeven N, Gage E, Granger B, Guderian JA, et al. Improved immune responses in young and aged mice with adjuvanted vaccines against H1N1 influenza infection. Frontiers in Immunology. 2018;9:295.
Rojo JU, Melkus MW, Kottapalli KR, Okiya OE, Sudduth J, Zhang W, et al. Sm-p80-based schistosomiasis vaccine mediated epistatic interactions identified potential immune signatures for vaccine efficacy in mice and baboons. PLoS One. 2017;12(2):e0171677.
Yumul R, Richter M, Lu Z-Z, Saydaminova K, Wang H, Wang C-HK, et al. Epithelial junction opener improves oncolytic adenovirus therapy in mouse tumor models. Human gene therapy. 2016;27(4):325-37.
San Francisco M, San Francisco B. Host-Microbe Interactions: Academic Press; 2016.
Molehin AJ, Rojo JU, Siddiqui SZ, Gray SA, Carter D, Siddiqui AA. Development of a schistosomiasis vaccine. Expert review of vaccines. 2016;15(5):619-27.
Dubois Cauwelaert N, Baldwin SL, Orr MT, Desbien AL, Gage E, Hofmeyer KA, et al. Antigen presentation by B cells guides programing of memory CD4+ T‐cell responses to a TLR4‐agonist containing vaccine in mice. European journal of immunology. 2016;46(12):2719-29.
Desbien AL, Dubois Cauwelaert N, Reed SJ, Bailor HR, Liang H, Carter D, et al. IL-18 and subcapsular lymph node macrophages are essential for enhanced B cell responses with TLR4 agonist adjuvants. The Journal of Immunology. 2016;197(11):4351-9.
Carter D, Fox CB, Day TA, Guderian JA, Liang H, Rolf T, et al. A structure‐function approach to optimizing TLR4 ligands for human vaccines. Clinical & translational immunology. 2016;5(11):e108.
Baldwin SL, Reese VA, Huang P-wD, Beebe EA, Podell BK, Reed SG, et al. Protection and long-lived immunity induced by the ID93/GLA-SE vaccine candidate against a clinical Mycobacterium tuberculosis isolate. Clinical and Vaccine Immunology. 2016;23(2):137-47.
Hay J, Carter D, Lieber A, Astier AL. Recombinant Ad35 adenoviral proteins as potent modulators of human T‐cell activation. Immunology. 2015;144(3):453-60.
Desbien AL, Reed SJ, Bailor HR, Cauwelaert ND, Laurance JD, Orr MT, et al. Squalene emulsion potentiates the adjuvant activity of the TLR4 agonist, GLA, via inflammatory caspases, IL‐18, and IFN‐γ. European journal of immunology. 2015;45(2):407-17.
Coler RN, Hudson T, Hughes S, Huang P-wD, Beebe EA, Orr MT. Vaccination produces CD4 T cells with a novel CD154–CD40-dependent cytolytic mechanism. The Journal of Immunology. 2015;195(7):3190-7.
Zhang W, Ahmad G, Le L, Rojo JU, Karmakar S, Tillery KA, et al. Longevity of Sm-p80-specific antibody responses following vaccination with Sm-p80 vaccine in mice and baboons and transplacental transfer of Sm-p80-specific antibodies in a baboon. Parasitology research. 2014;113:2239-50.
Fox CB, Sivananthan SJ, Duthie MS, Vergara J, Guderian JA, Moon E, et al. A nanoliposome delivery system to synergistically trigger TLR4 AND TLR7. Journal of nanobiotechnology. 2014;12:1-9.